Working at Applegate
A little bit about us and what it's like to work at Applegate
About Applegate
Established for over 20 years, Applegate has become a leading business marketplace, now using Artificial Intelligence systems to heighten our offering even further.

But we aren't just about the technology – our staff make our business what it is. So, we think it's important to nurture our colleagues, invest in your personal development and provide excellent progression opportunities.

We'd love to see new energetic individuals join the team, so if you're looking for your next professional challenge and to grow with a forward thinking company we'd love to hear from you.
Current vacancies
To apply for any of the postitions listed, please email hr@applegate.co.uk with your CV and cover letter.
What it's like to work at Applegate
Steve Paine - Head of Marketing & Buyer Support
Steve, a long standing member of the Applegate team. As mentioned in his bio, in his free time he's often walking his dog - and here he is doing just that, whilst explaining some of the reasons he believes Applegate is a great place to work.
Phoebe Blick
Phoebe has been at Applegate for almost 2 years, and has stood out as a strong member of the business development team. In her spare time she enjoys anything crafty and has a degree in theatre studies. Listen to what Phoebe loves about working at Applegate here…
Lindsey D'Arcy - Business Development Specialist
My name is Lindsey D'Arcy and I have worked for Applegate for 6 years. My job role is Business Development Specialist and I love talking to new and existing clients. I really enjoy working for Applegate and get a buzz out of bringing new clients on board and seeing them be successful on the platform.The work life balance is fantastic and really suits my life outside of work. The commission structure is brilliant and there is huge earning potential. The culture at Applegate is professional, fun and very energetic, we are a very happy, social, welcoming bunch. Everyday brings a new and exciting challenge and we often have a quiz to get the team motivated. I have held various roles in Applegate from Account Manager to my current role as Business Development Specialist, the company really focuses on developing the talent they have and I am currently working with Management to develop my role further.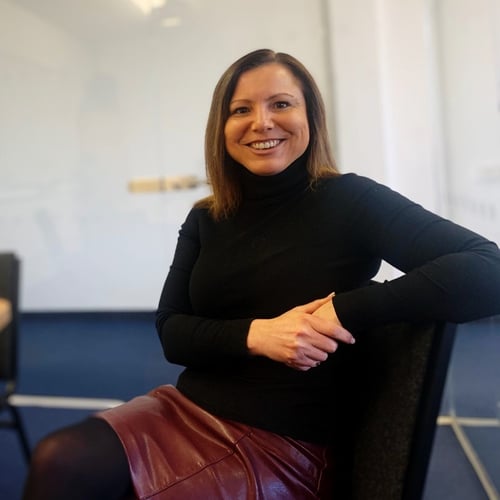 Saeed Moulai - Supply Analyst
Having recently completed a degree in Sports journalism, Saeed joined Applegate mid pandemic through the governments Kickstart scheme. Saeed has been a great addition to the business development team, and has gone from strength to strength in his current role, already taking on further responsibilities in the business. Here Saeed tell us what he loves about working at Applegate.
Sarah Lester - Finance Manager
I have been working for Applegate for over 8 years now. I work in the Finance Team and my role covers the purchase ledger, receivables, credit control, payroll, pensions, month end, reporting and the list goes on. I have lots of contact with our customers which is lovely and work in a lovely team. My role has grown as I've developed my skills over the years at Applegate, starting in the company as a Finance Assistant and working my way up to Finance Manager. I am currently AAT qualified and now sitting my ACCA qualification. This wouldn't be possible without Applegate, the company is supportive, flexible and provide great opportunities. We try to meet up socially when we can and the company even introduced a social budget to help with mental health over lockdown which was really appreciated by all staff as it meant we could meet up virtually with a cake & a cuppa. That is a tiny measure of their support and encouragement. I nearly didn't apply for the job due to the hours offered. Being a mum of twins, they offered me flexible hours that could fit in with childcare which was really appreciated at the time. That kind of flexibility has continued and is welcomed when working while raising a family. On the whole, I would highly recommend working for Applegate, we're a friendly bunch who support and encourage you and offer flexibility along with exciting opportunities. So what are you waiting for, apply today and we look forward to welcoming you.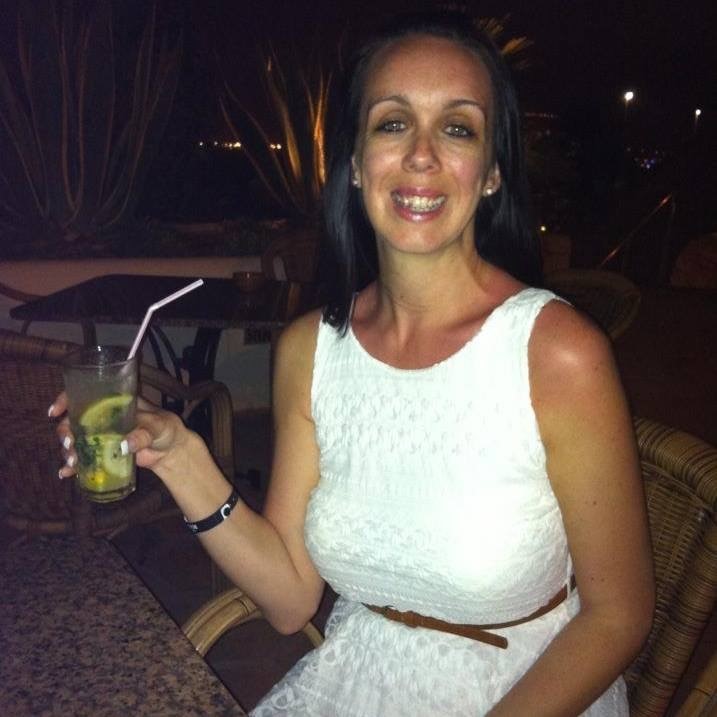 Apprenticeship scheme
Applegate is proud of its degree apprenticeship scheme which offers candidates the opportunity to study for a degree whilst gaining 5 years invaluable work experience with the company.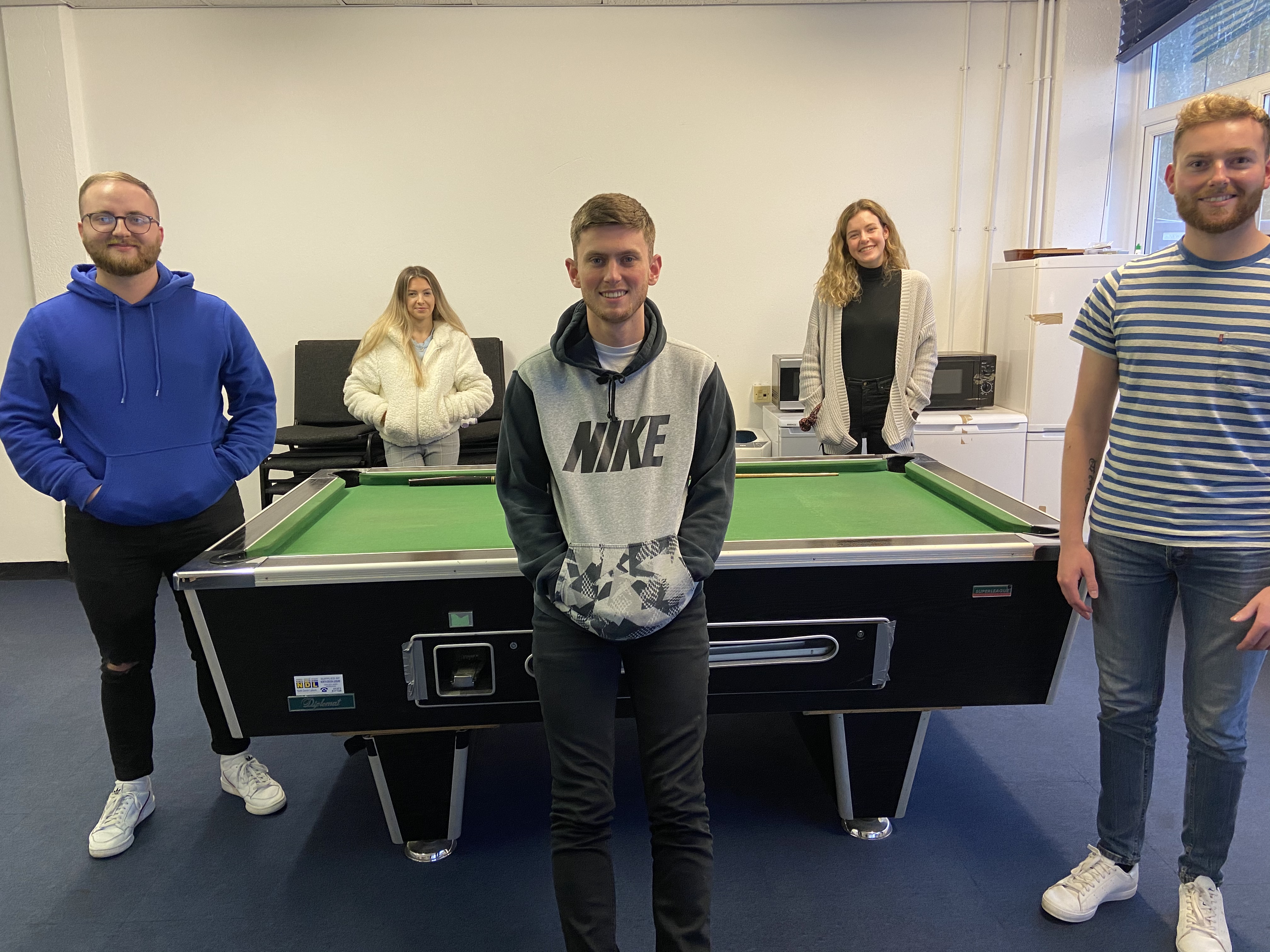 Steve Paine
Head of Marketing and Buyer Success
Steve has been at Applegate over 11 years and knows the business inside out. If you need to know anything Applegate related, Steve is the one to ask! Steve juggles loads of different projects, and is a real people person, managing the biggest team at Applegate. In his free time Steve can often be found walking his dog Harley with his little boy.
Kelly McCardle
Head of Client Services
It is commonly known that Kelly splits her time between her home, the office, and her favourite pub. Having worked at Applegate for over 15 years, climbing to her current role as Head of Client Services, Kelly is a much-loved part of the family.
Joanna Nancekivell
Buyer Support Team Leader and HR Executive
A dynamo of the office, Joanna manages the Buyer Success team and also looks after HR for the company. Joanna's highlights at Applegate have been speaking in Parliament for National Apprentice Week and meeting Prince Charles on our behalf. Joanna's passion outside work is netball, setting up her own team the Tarka Springs, and also playing in the South West Regional League.
Katherine Frost
Head of Business Development
Katherine has gone from strength to strength since returning to Applegate on her return from 'down under'. As Head of Business Development, it is Katherine's role to develop business sales strategy. When she's not in the office, you'll find her enjoying one of Devon's famous beaches.
Lindsey D'Arcy
Business development specialist
Lindsey is the epitome of a professional who likes to have fun. Highly skilled, with many years of experience in the field of business development, Lindsey still thrives from speaking to new people and bouncing off others energy. Proactive and pleasantly peculiar, it's safe to say Ms D'arcy has a pivotal role in the team.
Gina Ince
Marketing Manager & Onboarding Coordinator
Gina joined us in March 2020 having come from a marketing and client services background. North Devon born and bred, Gina enjoys family life here with her husband and 2 young girls. She can confirm, a Devon Cream Tea is most definitely cream first, then jam!